Houston is a dynamic and diverse mix of imagination, talent and first-class attractions that makes it a world-class city. Its vibrant economy, beautiful surroundings and a population full of optimism and spirit have made this Texan giant a popular international destination. Regardless of what your interests are, Houston should be able to offer attractions just right for you. From the largest Fine Arts Museum in the Southwest to the Space Center Houston (home to NASA's Mission Control) and rodeos, the options are varied. Houston is one of the greatest cities to dine outside New York City – regardless of your price range or likes. If you do not like humidity and extreme heat – be sure to avoid the summer months and visit during the winter and early spring.
UPCOMING EVENTS IN HOUSTON
There are no upcoming events for Houston at this time, check back later.
32 PREVIOUS EVENTS IN HOUSTON
Events Legends: Music/Concert Charity Event Movie Screening Event Photos
2014 – Events Listing
2013 – Events Listing
2012 – Events Listing
2011 – Events Listing
HOUSTON TEAM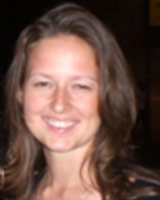 Mary Beth Snodgrass
Mary Beth is a Texan who has spent time living and traveling in Europe. With a love of travel and appreciation of European cultures, she's looking forward to meeting and bringing together people in the European community in Houston. She first attended EuroCircle events while living in San Francisco and later in New York City.
Most days, she's a consultant at Acorn International, LLC, which provides environmental and social risk consulting services to public and private sector clients, primarily in the energy industry. Nights, weekends and holidays, she enjoys running, surfing, traveling, and trying to cook.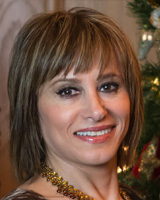 Shahla Mohammad
Shahla grew up in Iran, lived in three different countries and traveled in over 30 countries. She has been living in Houston since 1999 working in Oil and gas industry. She is currently working as a financial reporting manager at BP.
Shahla continuously interested in connecting with other global minds who have positive outlooks in life. She has been initiating and organizing regular events for international social organizations for over five years. She joined EuroCircle (EC) team in Houston in October 2011. She admits the experience has been amazing.
Shahla says: "I like to hear from you with any questions, comments, suggestions and requests for information you might have. I will be very happy to answer you and take into account your suggestion of venue, events etc. Looking forward to meeting with you all at our monthly mixer events!"
Juliana Moreira
Juliana was born in Brazil but her life has been deeply connected to the United States since her teenage years. She became an exchange student in a small American Midwestern town and that experience changed her life forever. Having met people from all over the world, she realized that she was most comfortable when surrounded by people from diverse cultural backgrounds. She ended up returning to the U.S. for her college education, and then back again many years later. In Houston since 2009, she was proud to became an American citizen in 2013 but she likes to describe herself as a global-minded lady with a gypsy soul. She's fluent in Portuguese, Spanish, English and has high hopes that one day her broken French will become impeccable. Juliana has an MBA and a bachelor's degree in advertising. Throughout her career she has helped build brands through digital marketing and e-commerce. She loves to connect people and to connect with people.
CITY INFO
DIRECTORY
LANDMARKS
TIPS/TODOS