PLEASE NOTE THIS PAGE IS BEING REDONE AND SOME LINKS ARE NOT SHOWING/WORKING PROPERLY. WE ARE WORKING ON FIXING THIS. SORRY FOR THE INCONVENIENCE.
The essence of Chicago has duplicity unlike any other American city. The restaurants are equally notable for cutting-edge concepts like molecular gastronomy and burly bricks of sausage-stuffed deep-dish. Residents in the 'city that works' play hard too – sprawling on sandy beaches, packing bars until 5am and whiling away an entire summer with outdoor festivals. The windy city is famous for Al Capone, Barak Obama and Oprah. The city is also a great cultural outpost and has a huge Irish, Spanish, Polish, German and Greek population.
UPCOMING EVENTS IN CHICAGO
There are no upcoming events for Chicago at this time, check back later.
183 PREVIOUS EVENTS IN CHICAGO
Events Legends: Music/Concert Charity Event Movie Screening Event Photos
2014 – Events Listing
2013 – Events Listing
2012 – Events Listing
2011 – Events Listing
2010 – Events Listing
2009 – Events Listing
2008 – Events Listing
2007 – Events Listing
2006 – Events Listing
2005 – Events Listing
2004 – Events Listing
2003 – Events Listing
2002 – Events Listing
2001 – Events Listing
2000 – Events Listing
CHICAGO TEAM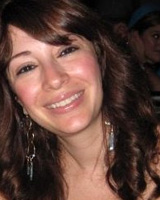 Maria Dollas
I have been in the US all my life, my parents are Greek and my first language was Greek. I am a program supervisor for an international business organization in Chicago. We invite foreign heads of state and other officials to come to Chicago to address our organizations membership on relevant issues, such as trade, investment opportunities and so on.
My interests are people, dancing, having fun, languages. I have Kaisa to thank for finding me in January 2000 (for those of you who don't know Kaisa, make sure you read her answers as well!) It all started off with an innocent phone call, and the next thing I know, I was hooked. I think my overall life philosophy can be best summed up by being thankful to all the wonderful people who have made EuroCircle possible.
CITY INFO
DIRECTORY
LANDMARKS
TIPS/TODOS