Jo'burg, or 'Jozi' as it's more commonly known, is considered the great big beating heart of South Africa. It has its Jekyll-and-Hyde role in the global consciousness. Maybe there is an element of truth to the stereotypes. Jo'burg bears clear scars of South Africa's turbulent 20th century, and scars take their time to heal. Stark inequalities persist, but armed with a new self-confidence this giant hub is beginning to introduce itself to a healthier diet of urban renewal and social regeneration.
UPCOMING EVENTS IN Johannesburg
There are no upcoming events for Johannesburg at this time, check back later.
PREVIOUS EVENTS
Here is a listing of all the 6 previous events we have had in Johannesburg. Events with pictures are noted with a camera icon.


TEAM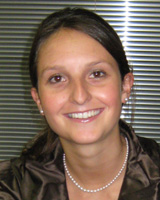 Felicity Hudson
I have been involved in the Johannesburg EuroCircle team a little over a year. I have previously lived in Edinburgh for four years as a student and travelled for several months through Spain and South America. I've done further travelling in Europe through Italy, France, Greece, Germany, Czech Republic and Austria and briefly through the States to visit friends in Colorado.
During the week, I advise large listed and other financial organisations on all aspects of corporate and deal related communications. We are currently trying to grow the numbers in the Johannesburg circle and welcome visiting and local professionals to contact us. View Felicity's profile







Periklis Thivaios
Periklis joined Eurocircle in London in 2003 where he studied and worked for 6 years. Periklis grew up by the coastline of Athens in Greece and, before launching Eurocircle in South Africa, he partied hard with Kaisa and the crew in New York for two years.
Periklis found in Eurocircle a networking channel for real people, where he could shake hands and exchange smiles rather than clicking on profiles. His ambition is to make Eurocircle the prime networking organisation in South Africa and, hopefully, the rest of the continent.
CITY INFO
Joburg slogan is "The World-Class African City" The official Johannesburg site: http://www.joburg.org.za Joburg is the economic and cultural centre of South Africa, where people work hard and play harder per the city's official site. "Everyone is on the move, from doing business to hitting the city's nightspots until late. Joburg is a dynamic cosmopolitan city with great places to eat, interesting sites to visit and a good range of places to stay."
DIRECTORY
LANDMARKS
TIPS/TODOS
FORUMS