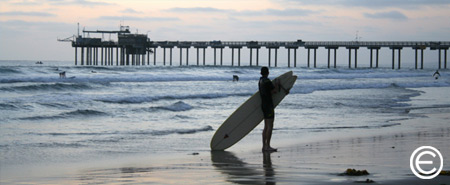 San Diego: May Celebration at Café Europa
Date: May 13 – 2004
Location:
Address:
For this event, we will return to Café Europa, Solana Beach, which offers
great home style Euro/German/Austrian cuisine, together with a selection of European
beer and wines.
Cover $15(cash only at the door) to include an excellent European style
buffet, including Wiener Schniztel, Beef Roulande, selection of salads,etc..
dessert and coffee and your first drink (beer, wine or champagne).
For this occasion, live music will be on hand.
Café Europa is located minutes from the I-5 Freeway in Solana Beach,
within the Marshall's Shopping Center.
The address is 667 San Rodolfo Drive, Suite 133, Solana Beach, Tel (858) 793
4693
For directions click
here.
FREE parking in the spacious car park.
To RSVP click here.
See you there,
Jonathan Charles Capp (United Kingdom)
Saskia Van Oostveen-Sablan (Netherlands)
& the San Diego Eurocircle Team